I thought after posting my Halloween craft post, i would follow it up with a post for Halloween food ideas too. I know how hard it can be to get children to eat, Finley being one of the fussiest children ever. So why not make food look like something it's not? and Halloween is a perfect excuse to do just that.
So lets start..
One
- 'Cheese Brooms' these had me amused for ages, what a brilliant idea. My son will love these, what child doesn't love some cheese? especially when shaped like a broom!
Want to try this? Click
here
.
Two
- 'Lollipop Ghosts' is something I've seen floating (pun not intended) around the internet for a few years now and every time i see it, i love it even more. It's such a simple idea but children will love it more than i do. Like who wouldn't?
Want to know how to make these? Click
here
.
Three
- 'Hot Dog Mummies' is next for our Five food ideas, and this one is a very popular one. This one has been going around for years and years. But it's still a favorite one with many families (a few of my friends have posted these on social media the past few days).
Want to give these a bash? Click
here
.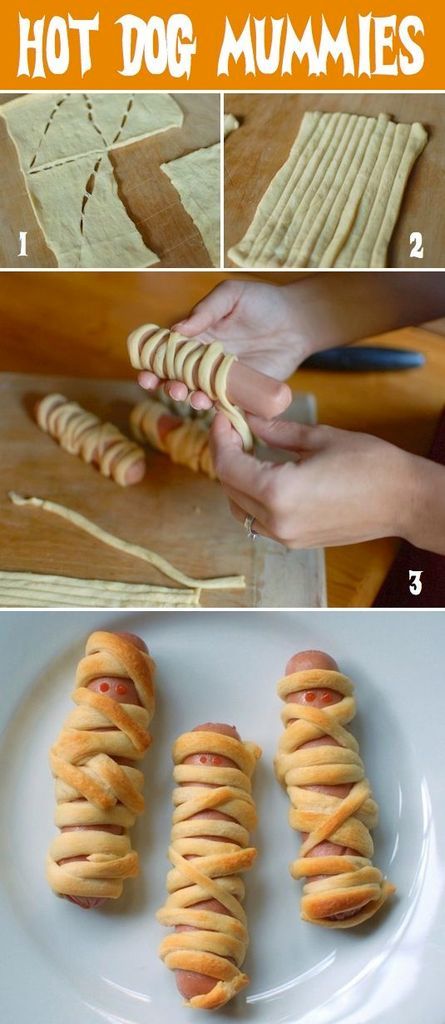 Four
- 'Spider Pizza' is something I've actually never seen done before, but it's brilliant. Not sure my Finley would eat these with having a bad spider phobia but these are great for children for Halloween (obviously if they aren't scared of them haha)
Give them ago.. click
here
.
Five
- well last but no least I've got the 'Marshmallow Eyeballs' for you. I think these are pretty simple to make but very effective. If you're making a Halloween buffet then these are a perfect snack for everyone and they don't take much to make either.
Take a look
here
on how to make them.
Want to pin this post? Click
here
.
Whats your favorite one out of the five? Mines got to be the Cheese Brooms!
Ashleigh x