So this will probably disappoint a few of you because my fridge is boring. I know i love to see what's in peoples fridges (mainly because I'm nosy) but you shall be bored with mine.
My fridge is that boring i didn't even want to photograph it, so i didn't. You can be blessed with an outside picture, and that is it.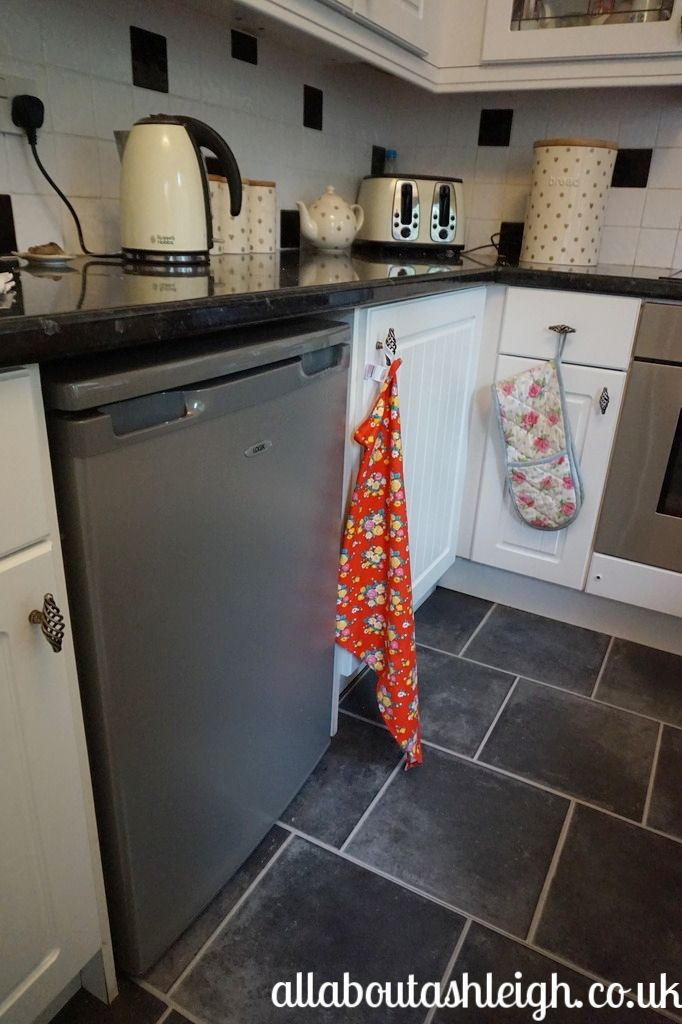 So in my very boring, bare fridge we currently have..
Milk, Butter, Cheese, Yogurt's, Sausage Pasta Bake (Daddy's dinner for when he's home), Capri Sun's (i could lie and say they are Finley's but they aren't, they are mine), Mountain Dew, Water and last but not least various condiments (jam, mayonnaise, tomato ketchup & salad cream). We normally have a more stocked fridge but I've not had time or chance to do a bigger shop than just what we use day to day. We would normally have Yogurts for F in there too, but true toddler style he doesn't like them all of a sudden!
What stuff do you have in your fridge, which i don't?
Ashleigh x
Facebook
//
Instagram
//
Twitter
//
Pinterest
//
Email